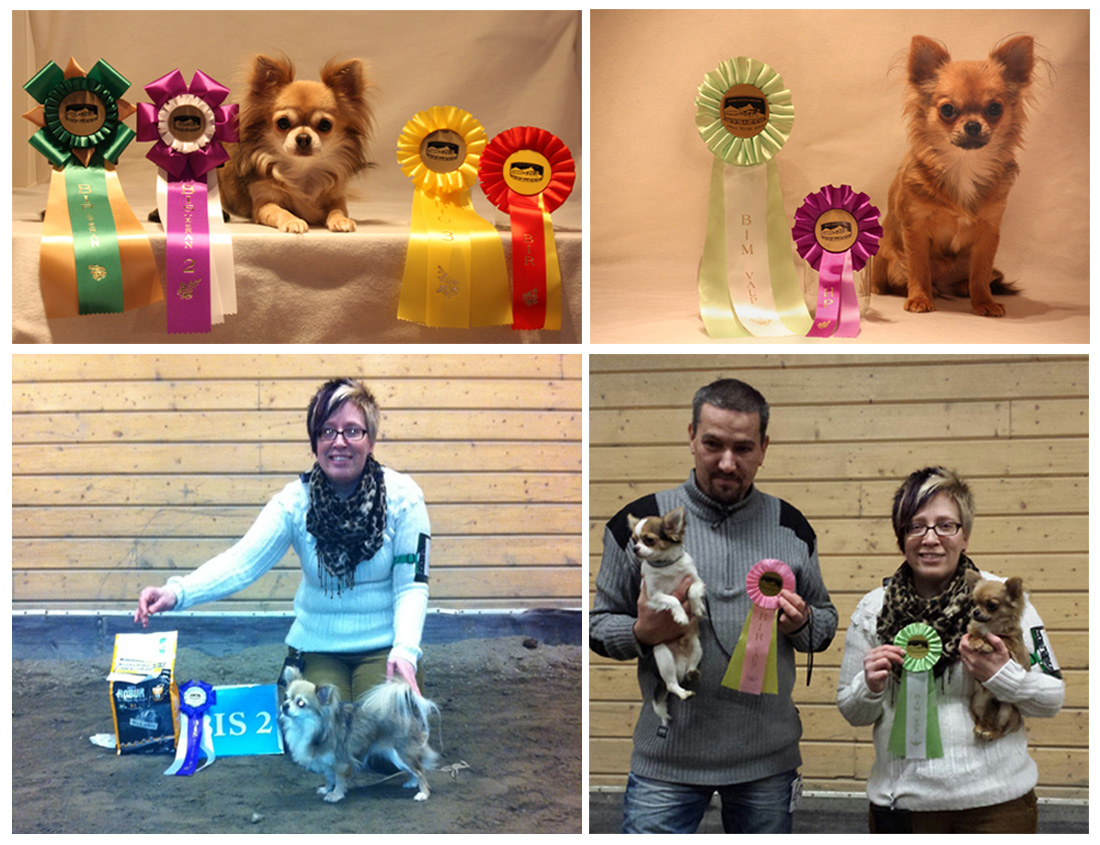 Luna BOS-puppie & Ina BOB, BOB-veteran, BOG-3 and BIS-2 veteran!!!
Kiruna Brukshunds Klubb unofficial dogshow 2013-12-29
Our youngest girl "Luna" and her "grandma" ,our old ladie "Ina", had a succesful day in Kiruna 🙂
There are some similarities between the two girls,I think.. 🙂   TigerLiljas Pay Attention BOS-puppie!
BrändaBergets X´Clusive BOB, BOB-veteran, BIS-2 veteran and finally BOG-3  !!!