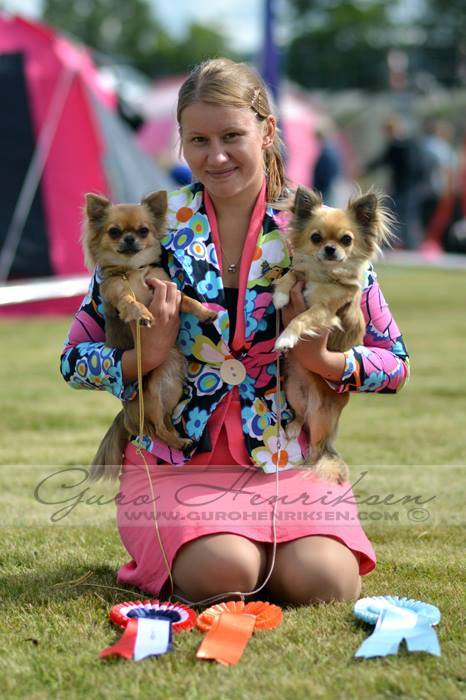 NKK Bjerke INT Oslo
August 16, 2014
Jiiiiihoooo, I got som great news from Oslo!
I both laugh and cry at the same time, I´m so happy and proud of my girls :))))
Luna (TigerLiljas Pay Attention) BF 2 CAC & R-Cacib (* it´s going to be a Cacib!!!)
Noomi (SE FI CH TigerLiljas Northern Light) BF 3 with R-CAC!
Noomi was so close from taking her Nordic and Internationell champion title.. beaten by her beautiful daughter Luna 🙂
  I am  so soooo proud and happy breeder and owner!!!!!
Thank you Breed  Specialist Judge Samuel Carlid, Sweden. Thank's and all my love to my friend  Sandra Engström  for great handling and who made this possible when she took with them on the trip <3